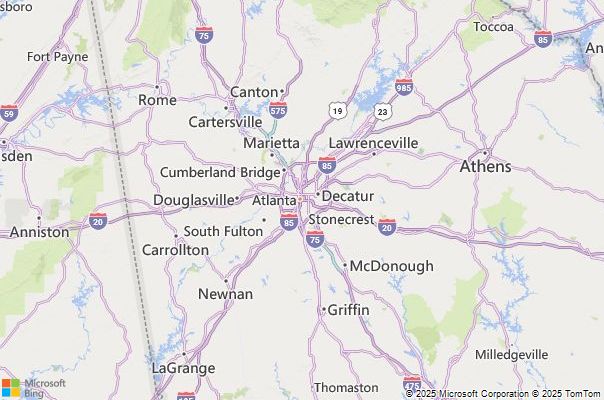 The Atlanta area is a fantastic place to think about buying a rental if you appreciate cosmopolitan living, Coca cola, and southern hospitality.

Polls, Rankings and Lists
#11
America's Best Cities for Barbecue - Travel + Leisure - May 2014
#16
America's 50 Best Cities - Bloomberg - September 2012
#10
Best Airports for Food and Drink - Thrillist - November 2014
#16
Best Cities for Young Entrepreneurs to Start Small Businesses - Nerdwallet - November 2014
Local Links
Atlanta Convention & Visitors Bureau Sunset West Homes
Atlanta.com
Counties in this Metropolitan AreaEventsSuper Bowl
February 3rd, 2019 to February 3rd, 2019
Local BuildersAbout the state of Georgia
Georgia is a red state, going for Bush, McCain, and Romney in the last three presidential elections. Georgia is a right to work state. The current governor of Georgia is a Republican. Compared to other states, Georgia has high income taxes, low sales taxes, and moderate property taxes.