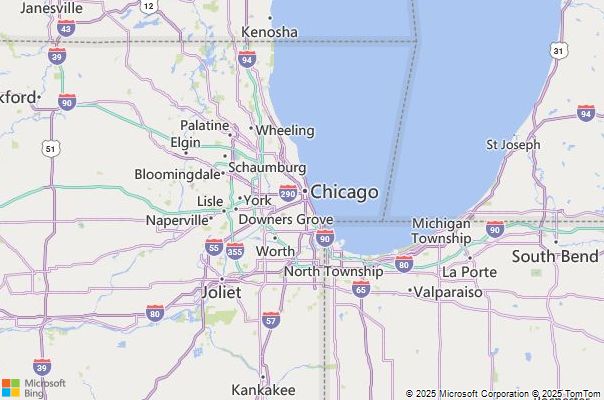 The Chicago region is an excellent place to consider investing if you like museums, shopping, and a four season enviroment.

Polls, Rankings and Lists
#5
Top 10 Cities in the United States - Conde Nast Reader's Choice - October 2013
#6
America's Best Cities for Singles - Travel + Leisure - July 2012
#13
America's Best Cities for Barbecue - Travel + Leisure - May 2014
#28
America's 50 Best Cities - Bloomberg - September 2012
#72
Top 100 Best Places to Live - Livability - October 2013
#12
Best Airports for Food and Drink - Thrillist - November 2014
#3
Top Ten Best Cities for Young Families -Apartment List - December 2014
#10
Top Cities For Finding Employment Right Now - Forbes - May 2015
Local Links
Choose Chicago
Counties in this Metropolitan AreaEventsLocal BuildersAbout the state of Illinois
Illinois is a blue state, going for Kerry, Obama, and Obama in the last three presidential elections. Illinois is not a right to work state. The current governor of Illinois is a Democrat. Compared to other states, Illinois has low income taxes, moderate sales taxes, and high property taxes.