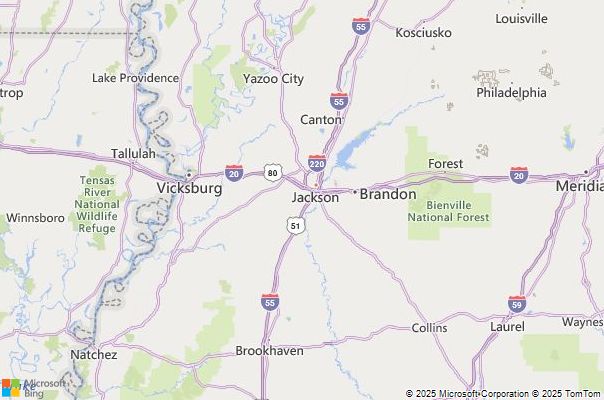 The region is a fantastic place to consider investing if you enjoy cosmopolitan living, shopping, and great restaurants.

Polls, Rankings and Lists
#4
Best Cities to Start a Business - WalletHub - March 2014
#6
Best Large Cities for Successful Aging - Milken Institute - November 2014
#17
Lowest Rates of House Price Appreciation - FHFA - November 2014
Local LinksCounties in this Metropolitan AreaEventsLocal BuildersAbout the state of Mississippi
Mississippi is a red state, going for Bush, McCain, and Romney in the last three presidential elections. Mississippi is a right to work state. The current governor of Mississippi is a Republican. Compared to other states, Mississippi has moderate income taxes, moderate sales taxes, and moderate property taxes.