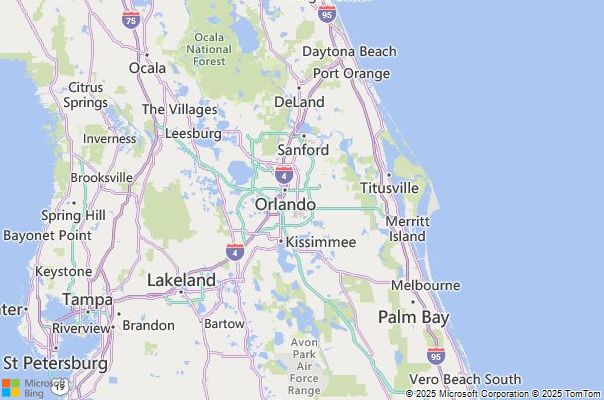 The Orlando region is a great location to think about buying a rental if you like theme parks, shopping, and great restaurants.
Polls, Rankings and Lists
#15
America's Best Cities for Barbecue - Travel + Leisure - May 2014
#40
Top 100 Best Places to Live - Livability - October 2013
#20
Best Cities for Young Entrepreneurs to Start Small Businesses - Nerdwallet - November 2014
#10
Ten Best Cities for Young Entrepreneurs - MoneyRates.com - July 2016
#20
Highest Rates of House Price Appreciation - FHFA - August 2015
Local LinksCounties in this Metropolitan AreaEventsSurf Expo
September 6th, 2018 to September 8th, 2018
Local BuildersAbout the state of Florida
Florida is a purple state, going for Bush, Obama, and Obama in the last three presidential elections. Florida is a right to work state. The current governor of Florida is a Republican. Compared to other states, Florida has no income taxes, moderate sales taxes, and low property taxes.