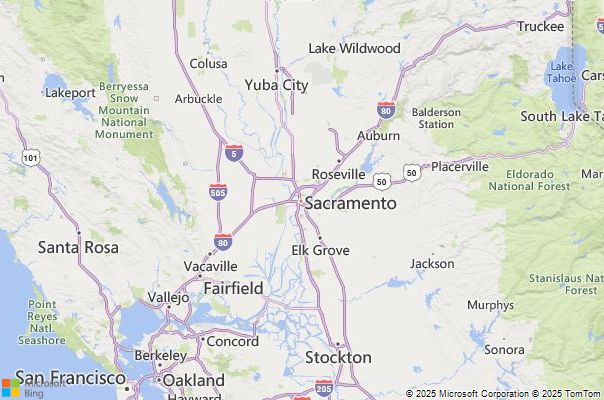 When looking for places to invest in real estate in California, Sacramento is one city that sometimes gets overlooked. However, a lot of changes have been made to the city in the last ten years and it is an ideal place for a family to settle. A lot of new developments have been created in the metro area and there are a lot of cultural experiences on offer in the city itself.
One of the main reasons why Sacramento should be given serious consideration by real estate investors is that the housing stock is one of the cheapest in California. It is a very diverse city and there are many economic opportunities available for people who live there. Many events take place in the city that keep residents engaged such as the Sacramento Jazz Jubilee and the Museum Day. The community theater scene is one of the largest in California and people of all ages and backgrounds are involved, not just in the acting but also the lighting and stage work. The Sacramento Shakespeare Festival is also very popular and this is held every summer at William Land Park. Art walks take place every month, on the second Saturday and Sacramento also features the oldest art museum that is west of the Mississippi, the Crocker Art Museum.
Another advantage to living in Sacramento is the weather. The summers are temperate but the area gets a lot of sunshine and this makes biking very popular, as does the multitude of biking routes and the flat terrain. People can commute to work on their bikes on the American River Parkway which is a road just for bikes. Lake Tahoe is also nearby and this features plenty of water activities and hiking trails. Sacramento is one of the only places in America where people are within a couple of hours reach from a skiing resort from their city homes. Excellent views of California's central valley can be seen from the Sierra Mountains.
Polls, Rankings and Lists
#14
Highest Rates of House Price Appreciation - FHFA - August 2014
#16
Best Airports for Food and Drink - Thrillist - November 2014
#21
NAHB / Wells Fargo Least Affordable Housing - November 2014
#10
The Ten Best Cities for Coffee Snobs - Redfin - September 2014
#6
The Ten Naughtiest Housing Markets - RealtyTrac - December 2014
#4
Five Secretly Cool Cities - Huffington Post - October 2015
#7
The Best Airports In North America - Airports Council International - February 2016
Local Links
Sacramento Area Commerce and Trade Organization
Sacramento Bee
Sacramento Airport
CSU Sacramento
UC Davis
Sacramento Convention & Visitors Bureau
City of Sacramento
Sacramento Delta Property Management
Sky Property Management
Horizon Properties
Cornette Property Management
Tiner Properties
Counties in this Metropolitan AreaEventsLocal BuildersAbout the state of California
California is a blue state, going for Kerry, Obama, and Obama in the last three presidential elections. California is not a right to work state. The current governor of California is a Democrat. Compared to other states, California has high income taxes, high sales taxes, and low property taxes.