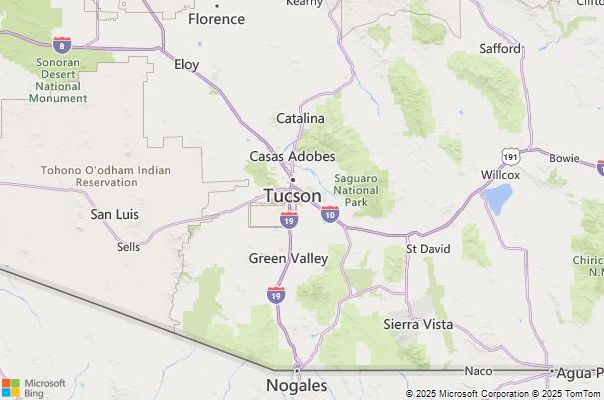 The Tucson metropolitan area is an excellent location to think about buying a house if you appreciate desert living, shopping, and hispanic cuisine.

Polls, Rankings and Lists
#9
Ten Best Cities for Return on Salary - CareerCast.com - July 2016
Local Links
Visit Tucson
Davis-Monthan Air Force Base
University of Arizona
Counties in this Metropolitan Area
Pima County
EventsLocal BuildersAbout the state of Arizona
Arizona is a red state, going for Bush, McCain, and Romney in the last three presidential elections. Arizona is a right to work state. The current governor of Arizona is a Republican. Compared to other states, Arizona has low income taxes, high sales taxes, and low property taxes.